Your house is an investment that is worth putting some elbow grease into to keep it in tip top shape. Taking care of the little problems now can help you avoid major repairs in the future.
These home maintenance tasks are easily accomplished in a weekend, so that you can feel confident about your property's value and structural integrity.
Trim Long Tree Branches
Trees provide shade that can help to lower your home's utility costs. However, branches that get too long can damage the roof and exterior walls of your property. Trim the branches at least three feet away from your house. This task keeps pest problems down and protects the roof from damage.
Change the HVAC Filters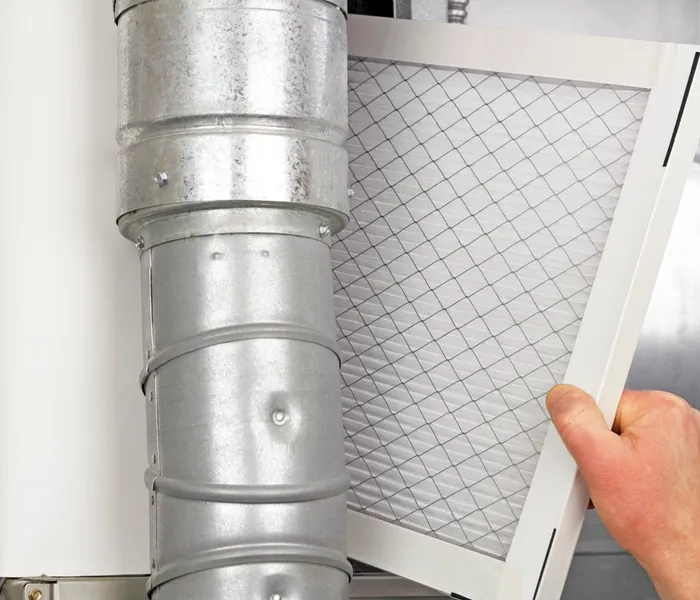 The filters on your home's HVAC system should be changed every month. These can be changed within minutes. Putting in new filters extends the life of your HVAC system and improves indoor air quality.
Give the Roof a Check
A professionally installed roof made from quality materials can last a decade or more. Yet, minor damage is common after major storms. Stand as far back from your house as you can and look for obvious problems such as missing shingles. If you notice damage, then arrange for a professional inspection to see if repairs are necessary.
Replace or Add Caulk Around Plumbing Fixtures
The caulking around sinks and bathtubs slowly degrades as it is exposed to water and time. Look for any areas where the caulking needs to be redone, and use a kit to replace it. This is also a good time to check tile grout for damage that could cause it to come loose.
Clean and Inspect the Gutters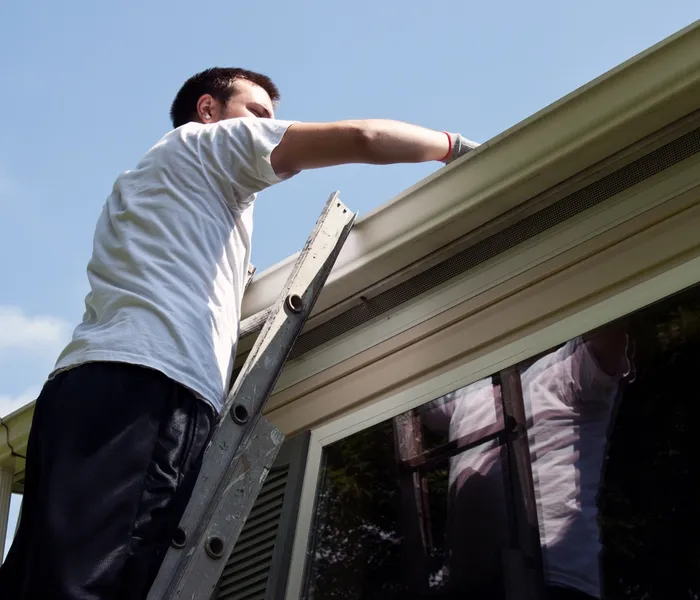 This maintenance task may require a ladder, but it is worth doing at the start of every season. In Arizona, the gutters on your home's roof can seem to collect leaves and other debris throughout the year. Remove any debris that you find to allow the water to run freely through the system and away from your house.
Once the gutters are clean, look for signs of damage. Gutters that sag or have come open between the joints need repairs to prevent water from pooling or dripping down the exterior walls.
Put On a New Coat of Paint
Paint does far more than just increase the curb appeal of your property. A fresh coat of paint also helps to seal the materials and protect it from water damage. A touch up can usually be done in a weekend, but you might want to consult with a professional if the entire exterior of your house needs to be redone.
Fix Minor Plumbing Issues
Over time, the plumbing in your house can develop small leaks that add up to a serious risk for water damage. Check under sinks and in other hidden areas of your home for areas where the joints may need to be sealed or tightened. Then, check to see if the toilets are running constantly. Replacing the flapper and chain could help you save on water.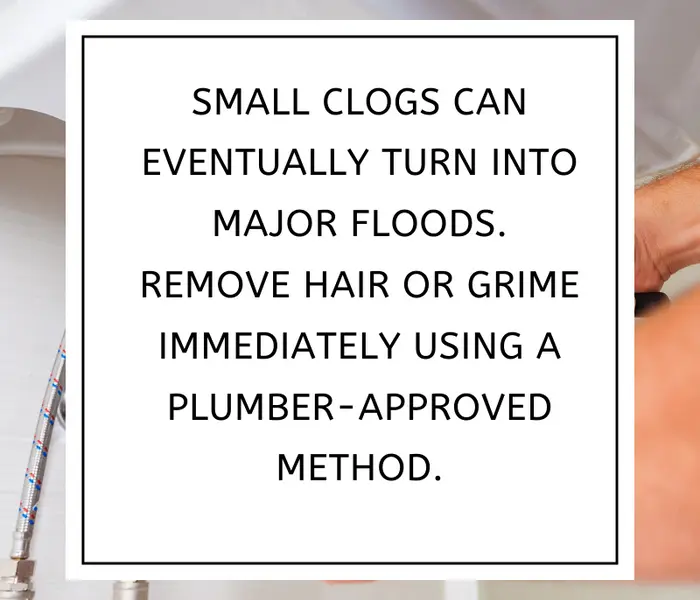 As you check the plumbing, give all of the drains a try. Small clogs can eventually turn into major floods. If a sink or tub is running slow, then remove hair or grime using a plumber-approved method.
Weekend home maintenance jobs help keep your house in the best possible condition. However, there eventually comes a time when every home needs major work. A VA Refinance Loan is an option that can help you fund major home renovations so that you preserve your property's value.
Jimmy Vercellino is one of the nation's top VA Home Loan mortgage originators. A Marine veteran, he and his team work hard to help veterans take advantage of their VA loan benefit and become homeowners. From start to finish, they guide their clients through the process and make it as smooth and stress-free as possible.