Become eligible and get the highest VA Loan Limits for your dream hillside or beach home.
We make you proud to be a veteran or active-duty military in California.
California VA Loan Limits:
More VA Cash for Higher Cost Homes
The Department of Veterans Affairs (VA) understands inflation and home prices are more expensive on the West coast. That's why VA Home Loan funding increases for higher-cost counties. You can rest easy buying California real estate, knowing you'll have more than enough to get settled in your dream home.
Thanks to your generous service, the county you move to will provide an average of $647,2000 to purchase a home. Whether you're searching for primary residency or a vacation home, extra VA cash can buy exactly what you need.
Our experienced loan officers can inform you how much you qualify for based on your county and guide you through the VA Loan Journey for low and high-cost counties.
Popular VA Loan California Limits:
Los Angeles County (31080): $970,800
San Diego County (41740): $879,750
Orange County (31080): $970,800
Riverside County (40140): $647,200
San Bernardino County (40140): $647,200
California VA Loan Benefits
Your dream hillside or beach home is no longer a fantasy with the VA Home Loan. VA Lenders give active-duty service members and veterans exclusive access to cost-friendly homes in California because you deserve it. The United States government honors your service by providing the best loan terms and benefits on the market.
No Down Payment Requirement
No Private Mortgage (PMI)
Lower Credit Score Requirements
Lower Interest Rate Requirements
Why More Veterans Choose California as Their Destination
When looking at the natural beauty and amenities California offers, it makes sense why active-duty service members and vets feel right at home. Our team is thrilled to get you started on a VA mortgage and enjoy our Great Country.
Beaches, deserts, valleys, and other diverse terrains
More electoral college votes than any other state
Several military bases, including Vanderberg, North Island, Pendleton, and Los Alamitos
Port Chicago Naval Magazine National Memorial
VA Loan Eligibility in California
We do the hard work for you by giving you certainty as to whether you're eligible for a VA Home Loan. Our military-run team goes through all the financial and service requirements on your behalf to speed up the process. Meeting the minimum requirements means receiving all the home loan benefits our Great Country wants to give you.
If you're one of the following military personnel, you have a shot at being eligible for all the incredible benefits of the VA Home Loan!
Active-Duty Service Member
Veteran
Current/Discharged National Guard Member
Current/Discharged Reserve Member
Surviving Unmarried Spouse
The VA Loan has affordable financial requirements with zero money down so that you can become eligible for your dream California home!
Credit Score: 620
DTI Requirement: > 41%
Disability Grants Available
Native American Direct Loan Available
Affordable and VA-approved Home Loans in California
Move or retire in our Great Country with a state that honors your service. The Dept. of Veterans Affairs makes it easier than ever for your family to move to your dream hillside or beach home. They guarantee a percentage of the loan so VA lenders can provide even bigger savings on your California home.
We're committed to helping you enjoy the country you've sacrificed so much for and live the American Dream. The Land of Opportunity isn't just for the citizens you've sworn to protect: it's for you too. Our team has the most affordable, VA-approved home loan and will be with you every step of the way.
VA Home Loans in
California and Nationwide
We've got you covered if you're looking to move to California or anywhere in our Great Country. We can help you meet the VA Loan California requirements and those for all 50 states. Jimmy Vercellino and our team partner with you from application to closing. You can finance the home you've always wanted where you want it. We excel in excellent customer service for the most affordable loan program, and we are honored to serve you as VA loan lenders in California.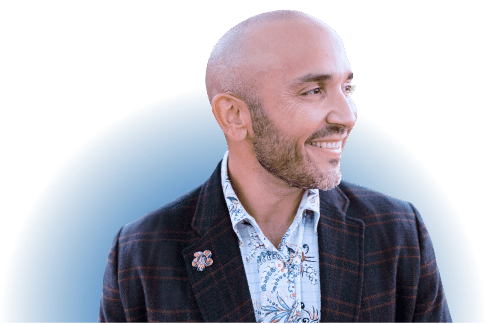 I am here to help you get your dream home.