The VA Loan program guarantees mortgage and refinancing loans for eligible service members and active duty military in Texas.
Get your dream home with no down payment and less stringent income and credit score requirements.
Texas VA Loans With No Down Payments
Our Great Country created the Department of Veterans Affairs (VA) to help you and other service members who have sacrificed for the American Dream get to enjoy it too. We partner with this generous program so your family can move into your dream home without a down payment.
Conventional mortgages penalize you for paying less than 20% down payment, such as higher interest rates and PMI. However, the VA guarantees part of your home amount, so private lenders like us can give you a residence without all the extra fees.
Affordable VA Loans in Texas
Whether you're looking for a ranch-style house or a place for your family to settle in the suburbs, the VA Loan program will help you get that home. Our team takes you along the VA Loan Journey in rural Texas and big cities such as Houston, Dallas, Austin, and San Antonio.
You get cheaper interest rates and monthly payments than conventional and other traditional home loans, thanks to the generous donation of our Great County.
We provide the best VA Loan terms on the housing market for active-duty service members and veterans.
No Down Payment Requirement
No Private Mortgage Insurance (PMI)
Competitive Interest Rates
Lower Credit Score Requirements
Lower Income Requirements
Why Veterans Choose to Settle in Texas
There are plenty of reasons veterans, spouses of deceased veterans, and active-duty military want to settle in Texas. The State offers a booming economy and diverse lifestyles. Whether you want to live in a large city or your own area in rural Texas, a VA Home Loan can help you get your dream home.
Strong and Growing Economy
Several military bases, including Joint Base Camp Bullis in San Antonio and Ford Hood
VA Loan Eligibility in Texas
The VA has a variety of eligibility requirements for this loan program dealing with years of service, finances, and more. We would be honored to determine your eligibility and walk you through how VA Loans work in Texas. You can move forward in confidence that you'll be approved after meeting the VA Loan Texas requirements. Our team can help you take advantage of nearly $600,000 in VA Loan Texas limits for the perfect home.
If you're one of the following military personnel, you have a shot at being eligible for all the incredible benefits of the VA Home Loan!
Active-Duty Service Member
Veteran
Current/Discharged National Guard Member
Current/Discharged Reserve Member
Surviving Unmarried Spouse
The VA Loan has affordable financial requirements with zero money down so that you can become eligible for your dream Texas home!
Credit Score: 620
DTI Requirement: > 41%
Disability Grants Available
Native American Direct Loan Available
Enjoy Your Dream Home in Texas with Personalized Service
We walk veterans, active-duty military, and surviving spouses daily through the VA Loan Journey. Our VA Loan lenders in Texas believe purchasing a home for your family is personal. It's our mission to honor your sacrifice with our lending services.
Our experienced lenders make purchasing a primary residence through the VA loan program simple. You can utilize your full entitlements to obtain beautiful homes in Texas with a military-run team to support you. With our team guiding you every step of the way, you'll be enjoying your dream home in no time.
VA Loans for Texas, the Southwest,
and the Entire Country
Our mission is to assist veterans and active-duty military throughout the United States with the VA home loan process. You can maximize your VA Loan benefits and VA mortgage to move your family into the home you've always wanted.
Maybe you're a Texas veteran looking to purchase your dream home in San Antonio or an out-of-state veteran looking to move outside of Austin. In either case, we've got you covered, ensuring you meet the Texas VA requirements and get the lowest rate.
Jimmy Vercellino and our team will partner with you from the beginning. From your application for a certificate of eligibility from the VA to the closing of your dream home. We help you finance your dream home in Texas or anywhere in this Great Country.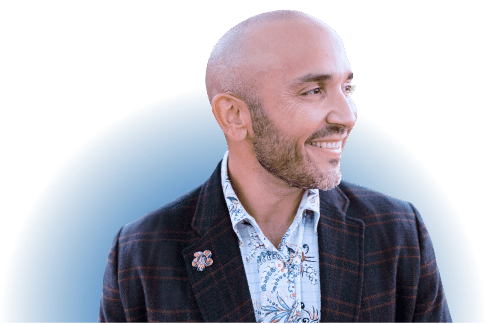 I am here to help you get your dream home.