Home Improvements
VA Loan Information
Can I Get a VA Loan for Home Improvements?
It's common for veterans to want to know if a VA-guaranteed home loan is available for home improvements. The answer depends on whether you want to buy a new home with a VA loan or already have a home. Unfortunately, the VA does not offer as simplified a loan program as the FHA's 203k loan program, which offers higher loan amounts to cover rehab.
Here are instances in which you may be able to use a VA mortgage for home improvement projects.
VA Energy Efficient Mortgage
An Energy Efficient Mortgage (EEM) is a specialized loan made alongside a standard VA home loan for an existing home you want to buy. Or it can be a refinance loan for your primary residence to make energy-efficient home improvements. However, the EEM program is a bit confusing. To use an EEM, you need to make an offer on a home and request additional funds to make energy-efficient home development once you're under contract.
There are a couple of common tiers for this program:
Improvements
up to $3,000.
It is easiest to qualify for this tier. You will usually need a copy of a contractor bid or quote that itemizes the costs and manufacturer information for each item that will be installed.
Improvements
of $3,001 to $6,000.
This level of improvement also requires an energy audit that shows a year's worth of utility averages for the home you're buying. This audit will be reviewed to determine if your proposed improvements will make enough of a difference in energy use.
With an EEM, you can get up to $6,000 more on a loan. This is in addition to your VA loan to make improvements to your home. The downside is not all upgrades will qualify. Examples of acceptable improvements include furnace modifications, insulation, storm doors and windows, and thermal windows. Items that don't qualify include air conditioning units, roof replacement, and vinyl siding.
A VA home loan can be used to buy a home and simultaneously purchase and improve a property. In general, the VA requires a home to be ready for move-in. While it is possible to get a VA loan on a home that needs work, this requires finding a lender that makes these uncommon loans as well as a VA-approved contractor.
The contractor must itemize the plans and specifications for all home improvements with an estimate of how long the improvements will take.
A VA cash-out refinance may be a good choice if you already own your home and want to make improvements. A cash-out refinance involves adjusting the interest rate on your loan with the option to take money out from the equity in your home. You can then use the money to finance home improvements or anything else.
A VA refinance can be an option if you have a non-VA loan now and want to refinance into a VA loan while cashing out some of your equity.
Alternate Solution:
Refinance Into a VA Loan
One final option may be the best choice if you want to buy a home that needs significant work and ultimately end up with a VA mortgage.
Rehab loans are uncommon, although the FHA 203k loan and USDA rehab loan programs may be a good option. Some qualified veterans use an FHA 203k loan or other rehab loan option to purchase and fix a home before refinancing into a standard VA loan. The downside of this option is it results in higher costs. The first mortgage will come with closing costs and likely a higher interest rate for a period of time.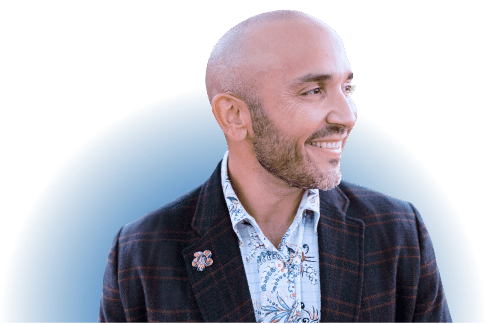 I am here to help you get your dream home.