and recieve a personalized evaluation on your VA Loan.
I Want to
Buy a Home
I Want to
Refinance
My mission is to provide and assist all veterans and active-duty military with all their VA Home Loan financing needs. I serve men and women in Phoenix, Scottsdale, Tempe, Chandler, Gilbert, and nationwide. Don't hesitate to contact me if you want to settle down and provide your family with the home they've always wanted. I'll be here to guide you every step of the way.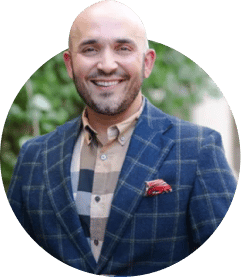 Purchasing a home can be a stressful situation and we are so thankful to have had the pleasure of working with Jimmy and his team. They are always very professional with great communication and made our home buying experience smooth and enjoyable. Their knowledge of all the intricacies of a VA Loan and ability to answer any questions we had gives us peace of mind we are getting the best!
Jimmy and his team are ABSOLUTELY amazing, efficient, and thorough during the 30 days it took to close our VA Home Loan. The estimates for closing were perfect and helped us to have excess closing funds refunded at closing. I HIGHLY RECOMMEND Jimmy for your mortgage loan needs. He treats you like family yet he is still firm and professional.
Jimmy with VA Loans for Vets was a referral we didn't even know we needed. I've been using USAA for as long as I could remember and we decided to open the door and have a conversation with Jimmy. His ability to navigate the VA Loan process was an absolute game changer for us. He provided us with the best loan set up, the lowest rate, and the lowest closing costs. He stayed with us all the way through the process.
We want to thank Jimmy and the entire team for the excellent work and efficient process with our home loan. This company communicated effectively and timely at every step of the process. Their outstanding support and direct knowledge about VA Loans that the team provided to us was without question the best experience we have had with buying a home.