Arizona VA Streamline
Refinance
Here in Arizona, almost two months ago, we thought the VA Streamline Refinance was gone forever. A victim to the ever-increasing interest rate climate over the last few months.
But the funny part about the mortgage industry is that just when we think we have it figured out, it throws us another curve ball.
I say this because we have seen a significant decrease in VA Streamline Refinance rates over the past couple of weeks. This decrease puts those Arizona Veterans and Active Duty Military homeowners who may have missed out on the last refinance boom back into play. These new rates allow them to save hundreds of dollars a month and even thousands of dollars over the life of the loan.
The VA Streamline Refinance is probably one of the most unique loans available for Veterans and Active Duty Military. With no appraisal needed (saving you $450), along with no income documents (Pay Stubs, W-2s, Tax Returns), or even bank statements required, this loan is a walk in the park.
Here is how I explain the VA Streamline Refinance process to my Veteran and Active Duty Military clients here in Arizona… "We simply shuffle some paperwork and roughly 20 days later close your loan with zero out-of-pocket expenses."
Okay, so there is more to it than that, but you get the point, right? However, what I mentioned was true: the VA Streamline Refinance allows you to roll all costs into the home loan. This process will enable you to close escrow without bringing one dollar to the closing table.
For a free VA Streamline Refinance quote and analysis, feel free to give us a call directly at
Please know that we are here to serve you and all of your VA Streamline Refinance needs.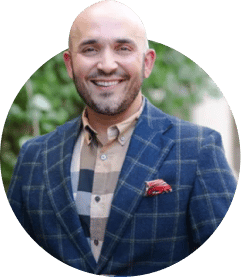 Thank you, and may God bless you for your service to our great country!
Semper Fidelis,
Jimmy Vercellino
VA Loan Advisors that Have Marked the Trailhead
When you begin the VA Loan Process and pursue homeownership, you start an exciting financing journey to receiving the property your family deserves. Our VA-Approved Lenders have walked that path with hundreds of clients with military service and even marked several trailheads for you to partner with us.
We have veterans on our team ready to serve you and help you obtain a VA Loan, purchase a home, and celebrate the loan closing. You can apply here or call our office, and we can start the VA Loan Process with you.