VA Loans for Vets Nationwide
We assist veterans and active-duty military with VA Loans in all 50 states. Speak to a veteran-run team that's proud to serve you with all your financing needs.
Serving Our Great Country with VA Loans
Whether this is your first VA Loan or you're refinancing, our experienced team is honored to help. We partner with you anywhere in the United States and take you step-by-step through the VA Loan Journey.
Your family can soon enjoy the fruits of your military service and relax in the home you've always wanted. Jimmy Vercellino and our VA lenders are proud to honor you as an active-duty service member or veteran.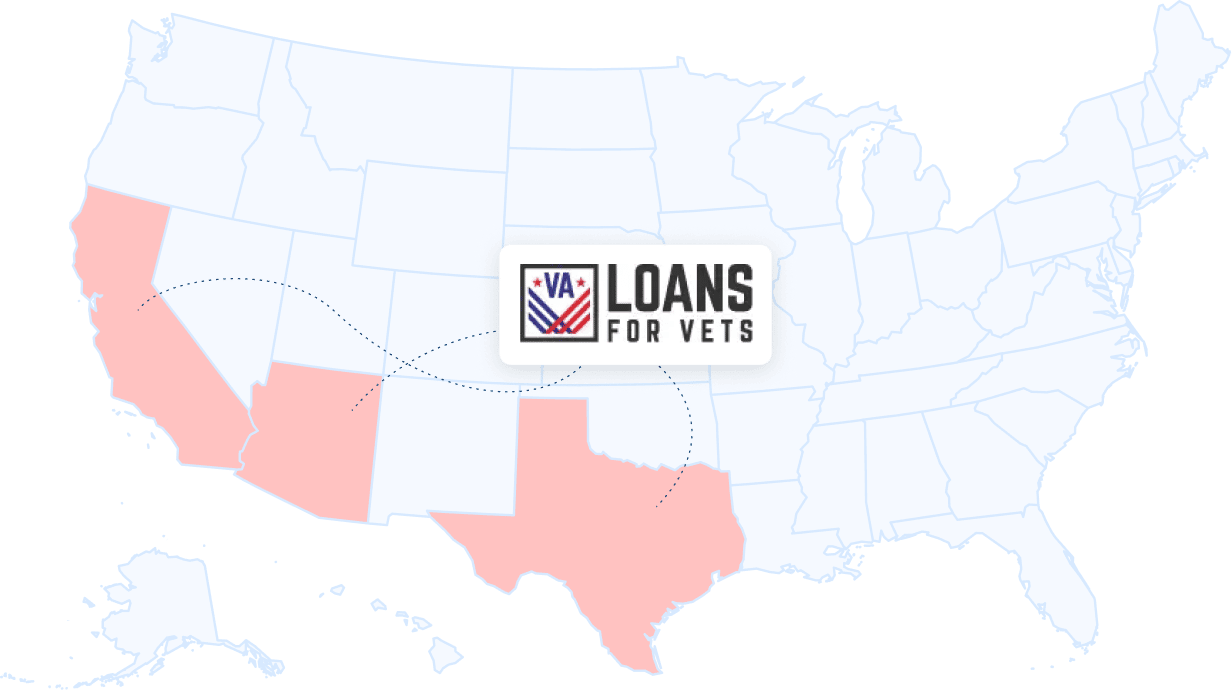 We're proud to walk you through the VA Loan Journey and get you started.
Know for Sure That You're VA Eligible
No matter where you live in this Great Country, you can confidently proceed with a VA lender. Jimmy Vercellino and his military-run team will give a personalized evaluation to inform you whether you can get a VA Loan. Simply fill out the eligibility form, and you'll receive a call from an experienced lender.