I have walked with hundreds of veterans since 2014 and helped them take the plunge into homeownership by obtaining their personal VA Home Loan.
At first, the process can seem daunting, especially with families to take care of and careers to work but let me show you how it works. I'm going to simplify obtaining a VA Home Loan as steps so you can make the best-informed decision on your mortgage options. Let me tell you more about the exciting VA Home Loan Journey that leads to securing your dream home!
Take your kids in the family vehicle and carpool across your desired area to check out homes for sale. Partner with a local agent who's knowledgeable about the housing market and can find you exactly what you need. Once you discover the home of your dreams, sign a purchase construct conditioned on the approval of your VA Home Loan.
Partner With A Trusted Lender
After you've chosen the perfect home, gather your DD-214 and VA Certificate of Eligibility forms and send them to your lender. Compare interest rates, trustworthiness, and who will best care for your family. A lender who understands your service to this great country is a strong asset to have when pursuing homeownership.
Bring In A Licensed Appraiser
The lender will develop all credit and income information and request Veterans Affairs to send a licensed appraiser to the house you chose. They will carefully inspect and determine the property's value, and A Certificate of Reasonable Value will be issued. This way, the lender will ensure you get what you paid for and protect your family against shady sellers.
Wait For The Loan Decision
After considering the home's price, your credit score, and your income, the lender will decide whether you are accepted for a VA Home Loan. If not, the terms of the loan, such as interest rates and loan amounts, can be adjusted and redrawn. They will do everything they can to serve veterans by getting them the loan they need for their new home.
Celebrate The Loan Closing
You (and your spouse) will attend a loan closing with your chosen lender. If they are considerate, they will walk you through the loan terms and requirements and how to make monthly payments. They will happily answer any questions you have and allow you to sign any required documentation.
Finally, the VA Home Loan process is passed along to Veterans Affairs, where they evaluate your new home loan for guaranty. The Certificate of Eligibility is annotated to reflect the use of entitlement and returned to you. If the desired home deal closes, your family will be ecstatic to move into their gorgeous home.
You'll Need These Documents
For any serviceman or woman who has chosen their lender, two forms are required to apply for a VA Home Loan: The DD-214 and the VA Certificate of Eligibility. Once I have these documents from you, I can do all the hassle work with Veterans Affairs so you and your family can get an appraiser to value your dream home! They may appear confusing and overwhelming in addition to the VA Home Loan and mortgage application, so let me break it down for you.
DD-214 Discharge Paperwork
The first document required to begin the VA Home Loan Process is the DD-214 Discharge Paperwork. This document shows the condition of your discharge from service (i.e., honorable, general, dishonorable, etc.)
This form is required as proof of service in order to obtain a VA home loan. It can be requested by mail, fax, or an in-person visit to the National Personnel Records Center (NPRC). Your VA lender may also be able to request it on your behalf.
VA Certificate of Eligibility
The VA Certificate of Eligibility form is the second document required to begin the VA Home Loan process. It can only be requested after the DD-214 paperwork has been sent to me. It is a form provided by the Federal Government that helps me determine the loan amount for which you are eligible. This total for your loan is backed by Veteran Affairs, guaranteed at 25%, while I provide the other 75% so that you can get the most benefits out of your VA Home Loan. For example, "Basic Entitlement" status on your VA Certificate of Eligibility means that you qualify for a loan at $144,000 ($36,000 paid by Veterans Affairs).
Sometimes I get calls from concerned military families with kids who cannot obtain a large enough house with that loan amount. Thankfully, house inflation in the market has been accounted for by Veterans Affairs, which provides borrowers with a "Bonus Entitlement" on top of their basic status. This racks up a grand total loan amount of $417,000 for your dream home ($104,250 paid by Veterans Affairs).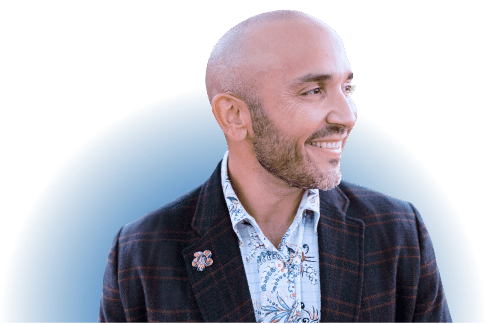 I am here to help you get your dream home.