Move into your desert dream home in Arizona with low-interest rates and zero down payments.
Our experienced lenders walk you through the VA Home Loan program to purchase or refinance the home your family deserves.
Zero Down Payments with VA Loans
Franklin D. Roosevelt signed the VA Home Loan into legislation to honor the service of military service members and veterans. Today, we're proud as VA Lenders to follow in his footsteps and honor his legacy.
Our team has the privilege of serving veterans, active-duty military, and surviving spouses with zero down payments on their dream homes. Since the Department of Veteran Affairs backs a portion of your VA Loan, we can get you an affordable loan amount.
Conventional loans often plague you with higher interest rates and expensive personal mortgage insurance. However, we choose to put vets and service members first by removing those charges.
Flexible Home Options in Arizona
for First-Timers and Veterans
Our military-run lending team helps finance whatever home you need with the VA Loan. Whether it's your first home, a temporary home during a PCS change, or the home you and your partner retire in, we've got you covered. You also have the opportunity to refinance a current primary residence for a lower rate, thanks to the VA's incredible loan program. We sit down to hear about your homebuying needs and explain your options step-by-step.
When you work with our team, purchasing or doing a streamlined refinance is easy. The flexible VA Loan options allow you and your family to move into the home you've always wanted.
Although Arizona has a lower cost of living than the national average, moving into big cities like Scottsdale and Phoenix is pricey. You have a maximum VA Loan Arizona Limit of $647,200 that we can help you utilize to afford a beautiful home.
When signing with our experienced VA Mortgage Lenders, you won't have to worry about not having enough. The generous backing of the VA, in addition to our loan services, is sufficient to move you inside the perfect home for your family.
Our VA Loan Lenders in Arizona give you confidence from the application to closing costs when maximizing your VA Loan Limits.
Maricopa County (38060): $647,200
Yavapai County (39150): $647,200
Pima County (46060): $647,200
Cochise County (43420): $647,200
Coconino County (22380): $647,200
VA Loan Benefits in Arizona
We've helped hundreds of veterans and active-duty service members maximize the full potential of their VA Home Loans. That means they can enjoy more home for less with the support of the VA.
Our experienced team educates you on everything related to the VA Loan to prove that it's the best home loan on the market for the military. Then, we take you through the VA Loan Journey to get you the lowest rates and monthly payments for a gorgeous home.
No Down Payment Requirement
Purchase your dream home without a down payment with the VA- backed loan program.
No Private Mortgage Insurance
Most mortgages require private mortgage insurance for less than a 20% down payment, but that's not the case with the VA Loan.
Competitive Interest Rates
Since the VA guarantees part of your loan, we offer rates lower than other loan types.
As veterans and active-duty service members, you're automatically eligible for more lending cash to purchase your home.
Lower Credit Score Requirement
The VA does not have a minimum credit score requirement, and most private lenders will reduce their traditional requirements for veterans with VA-backing.
Why Military Families Love Arizona
Thousands of retired vets and current military choose to settle in Arizona in their final home or near their base. With a mix of diverse lifestyles, a thriving economy, and unrivaled natural beauty, Arizona truly offers the best of our great Country.
Our military-run lending team can set you up with a VA Loan to experience everything Arizona has to offer for your family. Large cities like Phoenix and rural areas are available to you to best fit your lifestyle.
No winter weather with sunny, dry heat throughout the year
A truly unique and diverse culture
Endless outdoor wonders, including the Grand Canyon
A unique mix of thriving cities and rural areas
Low cost of living
Thriving economy
Personalized Service for Seamless VA Eligibility
We take pride in walking you through the VA Loan process from beginning to end. Unlike other lenders, we honor your sacrifice by giving you our full attention. You can know whether you're an eligible veteran and have a military-run team to answer any questions. We also have the ability to obtain documents on your behalf, such as the certificate of eligibility (COE), to ease the process of buying a home.
If you're one of the following military personnel, you have a shot at being eligible for all the incredible benefits of the VA Home Loan!
Active-Duty Service Member
Veteran
Current/Discharged National Guard Member
Current/Discharged Reserve Member
Surviving Unmarried Spouse
The VA Loan has affordable financial requirements with zero money down so that you can become eligible for your dream Arizona home!
Credit Score: 620
DTI Requirement: > 41%
Disability Grants Available
Native American Direct Loan Available
VA Loans in Arizona and Across the Country
Our experienced lenders work with you to obtain the home of your dreams anywhere in Arizona or the United States. Thanks to the VA, we can finance a home in any of the 50 states in our Great Country. We uphold our mission to provide and assist all veterans and active-duty military with all their VA Home Loan financing needs. Your family can be proud of where you live and enjoy the fruits of your faithful service by choosing to apply with us.
We make it easy to finance your dream home in Arizona. Jimmy Vercellino and our military-run mortgage team partner are with you from the beginning. We walk you through applying for VA backing, obtaining financing, and closing your new home.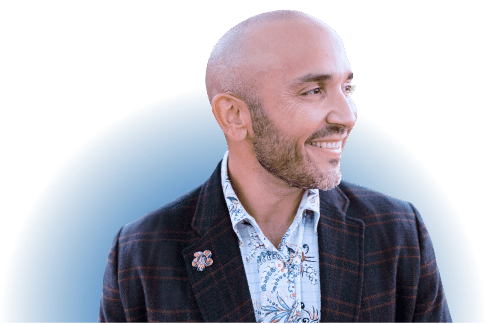 I am here to help you get your dream home.