After years of service to the United States military, your family is finally ready to put roots down and find your dream home.
Imagine an open floor plan with enough room for all your kids to run around and play. They can swing on the tire swing in the front with a huge backyard they can explore. And don't forget a bonus room for movie nights you all can enjoy together.
This house was built for your family, but do you qualify to borrow enough funds for the purchase? Thanks to the Department of Veterans Affairs, you and other veterans and active-duty military can receive loan benefits through the VA Home Loan.
You get the perks of buying your dream home with no down payments, lower interest rates, and greater flexibility if your credit score is below average. If you have decided to go with a VA Loan for your home purchase, you may be wondering what the maximum loan amount you can borrow is.
Keep reading to learn more about VA Home Loan Limits so you can make your kids' childhood dreams come true and benefit from your military service.
What is a loan limit?
A home loan limit is essentially the maximum amount of money you can borrow from an approved lender to purchase a property. The spacious home you imagined in your mind with all its amenities comes at a price you must qualify for with your VA Loan Specialist.
Conventional loans, FHA loans, and other home loans have loan limits, but only VA Home Loans have you and your military family in mind.
Do VA Home Loans have limits?
Put simply, yes and no. VA Home Loan Limits depend on your specific loan situation and current regulations from the government, which can change based on changing legislation.
For example, President Trump signed a new law in 2019 stating that VA Loan Limits were no longer restricted to match conventional loan limits. This announcement meant that you could borrow an unlimited VA Loan Limit if you had full entitlement from Veterans Affairs and a lender approved it.
The Federal Housing Finance Agency sets VA Loan Limits by county if you have partial or remaining entitlement, depending on the cost of living for each area. Each county loan limit will vary yearly and will change based on costs for counties.
What are the VA Loan Limits for 2022?
In 2022, you are eligible for a larger mortgage amount than you may think to buy the home of your dreams. Most US county lenders offer a standard VA Loan Limit of $647,200 without putting down a penny. You can even obtain a VA Loan for a single-family home in a high-cost area for as high as $970,800 this year.
A VA Home Loan with the new limits is an affordable, easy way for military families to get the house they really want without compromising. Faithfully serving our country, your partner and children deserve to enjoy the land you've sworn to protection.
We recommend working with an experienced VA lender that services your state. Then, you and surviving spouses can take advantage of these increased VA Loan Limits before they change in 2023.
What is Entitlement?
What makes a VA Loan enticing for lenders is that Veterans Affairs will promise to pay a portion of the loan you take out. The amount this government agency guarantees your VA Loan Specialist is called an entitlement, which is additional financial backing for your individual loan.
In general, Veterans Affairs guarantees up to 25% of your loan, so you and your spouse have less trouble receiving the VA Loan Limit you need.
There are two types of entitlement they provide: basic and secondary. Your family's basic entitlement would be the primary monetary backing a private lender or bank would consider when writing their loan deal.
For example, $36,000 would be your basic entitlement for 25% of a $144,000 VA Home Loan. The lender would require Veterans Affairs to cover that $36,000 fee in circumstances where you defaulted on the loan.
But due to rising market prices in the United States, homes are priced well above $144,000. Your family would be unable to purchase your dream home with a VA Home Loan in this case. However, lenders would consider secondary entitlement as an additional layer of financial support from Veterans Affairs to make you eligible for a larger VA Loan Limit.
Your entitlement determinations are listed on your Certificate of Eligibility (COE) that an experienced home lender can help you locate.
How is my limit determined?
Entitlement and the county where your home resides determine your VA Loan Limit and the maximum a lender can offer your family. Full entitlement means you and your spouse qualify for the entire 25% from Veteran Affairs. There are no set VA Loan Limits with full entitlements, but we cannot say the same about partial entitlement.
It will cap the total amount your family is eligible for purchasing your dream home and is usually reserved if you already have a VA Loan or wish to acquire a second one. The loan limit for a secondary entitlement is the remainder of what is left of your eligibility, up to 25% of the conforming loan limits for your dream home's county.
There are several different requirements for acquiring a second VA loan that you can learn about from a VA Loan Specialist, private bank, or the federal government.
Can I still purchase a home that exceeds my VA loan limit?
Yes. Remember, you are not subject to a loan limit with full entitlement, so you may purchase your dream home with any price tag as long as your lender is willing to lend the needed amount.
We recommend talking to them first about current VA Loan legislation to ensure this does not change.
If you and your spouse have partial entitlement and a VA Loan Limit bounds you all from buying a residential property, most flexible lenders will let you submit a downpayment instead.
Be attentive to the appraisal price and that it matches your purchase price since Veterans Affairs will only guarantee 25% of your dream home's appraisal value.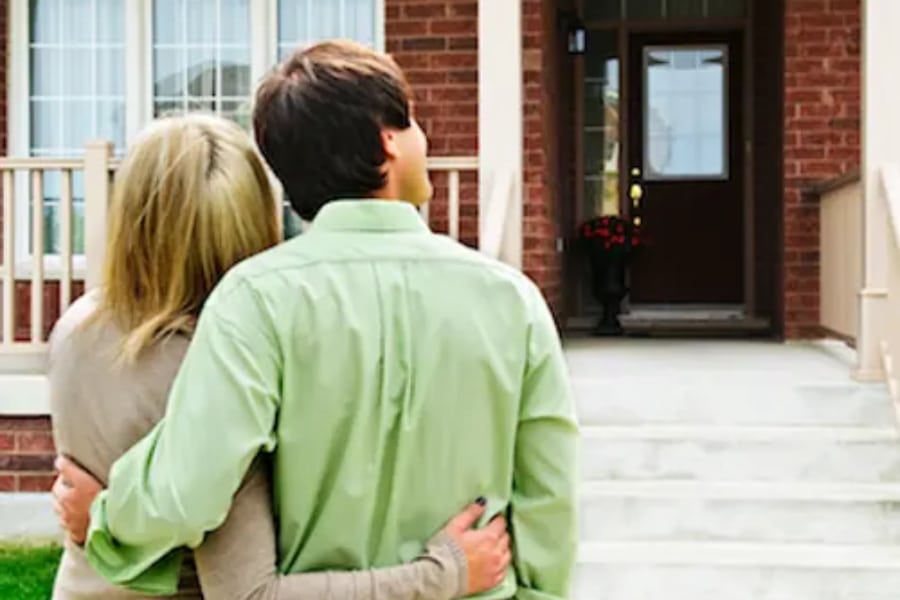 Need assistance with your VA Loan?
Many veterans and service members choose to take advantage of the VA Home Loan program because there are many benefits, making home buying much more accessible.
Because VA loans differ from conventional loans in several different ways, it is crucial to work with lenders and loan specialists who understand the ins and outs of the VA loan program and its specifics.
We understand better than anyone that it takes a veteran to work with a veteran or active-duty serviceman or woman. Our team is veteran-run and has made it our mission to assist VA borrowers with all your home finance needs, getting you the best VA Loan rates.
We would be honored to answer any more questions you have about VA Home Loans and get you started down the VA Home Loan Journey together!
The increased 2022 VA Loan Limits apply today and our team can ensure you take advantage of them. If you have a previous VA Loan, we can refinance for more with this year's higher mortgage amount.
Call us today at (602).908.5849 to begin the purchase of your dream home with tire swing and all!